We know the summer fun is over—the frilly dresses, the pool parties, and chilling on the beaches—but there is still so much more to look forward to. The fall season brings in a load of new activities, colors, and fun. Two major events of the season are 'back to school', where one gets to meet their friends after quite a while, and Halloween. Added to this, the fall shopping season shouldn't go amiss. All these mean buying new items for school, going full-throttle with Halloween costumes and decor, and upping the fall wardrobe, which puts pressure on the pocket. But as the season rings in a new mood that combines the excitement of school with decorating the house that exudes a frightful and pre-winter spirit of the block, not purchasing new items is difficult.
But that worry that the wallet will be feeling the crunch can now be put to rest, thanks to Dynacart and its exclusive sale on 'Back to School, 'Halloween', and 'Fall season' items. Not only is there a vast range of products to select from that will fit into every budget, but there are also the choicest and trendiest items.
Some of the items that dyancart is offering for its 'Back to School, 'Halloween', and "Fall/Autumn Season' sales are:
Womens Backpack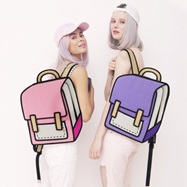 For any teenager, a new semester or 'back to school' means having a new knapsack. But any backpack wouldn't do justice to their fashion trends. Hence, here is a 3D-style 2D drawing of a Comic Messenger tote. It looks more like a picture than a real bag. Get the kids this $25.59 women's backpack, and they will love you for it!
Warm Cotton Pants for Kids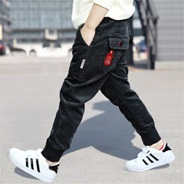 Unfortunately, the time to enjoy a pair of shorts at school is over. As the leaves turn red and the pumpkin patches are ripening, it's time to wear a bit warm, thick cotton pants. But it does not mean giving up on style or fashion, because these fleece-lined pants are sporty and quite comfortable. These $27.80 pants are available in different sizes and colors.
Couples Clown Monster Ghost Costume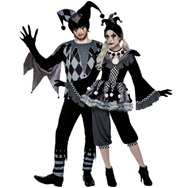 Who told you that clowns are fun and friendly? For this Halloween, Dynacart is proving that concept wrong with the ugly criminal murderer circus clown carnival Halloween party fancy dress. This 'His and Hers' Halloween costume is the ultimate scary one, which can be bought at $43.14.
Halloween Scar Tattoo Stickers Sheet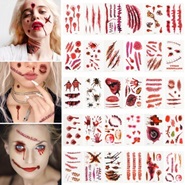 Getting ready for Halloween can be a painstaking process, especially if the need is to create those scary scars and blood paintings. With dynacart at your disposal, here is a set of 30 sheets of Halloween scar tattoo stickers. The sheets are available for $5.98, and these fake tattoos are waterproof and ideal Halloween horror props.
Retro Cardigan Sweater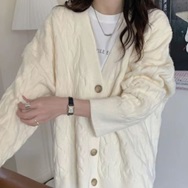 In the evening during the late fall season, the weather gets a bit nippy. While a jacket can do the trick to keep one warm, how about getting something stylish that can be worn at both formal and casual events? Here is an $80.58 relaxed-fit, trendy oversized, button-down, v-neck Eileen cardigan sweater with long balloon sleeves.
Tropical Kimono Open Blouse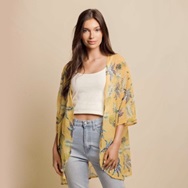 There needs to be a fun color in the fall wardrobe, and add that with the $36.72 lightweight tropical pineapple print kimono. The wide half-length sleeves and the loose modern fit can be used as a layer over a tank top or other dresses to up the dress-up look. It is ideal for not-too-hot and not-too-cold temperatures.
Enjoy the Fall With the Dynacart Sale! 
The exclusive Back-to-School, Halloween, and Fall Sale has started at Dynacart. Grab the items before it ends because the stocks are limited and finishing soon. At an affordable price get a wide range of educational items for 'Back-to-School' till September 10, 2023. Or scare and rattle the trick-or-treaters and the guests with the latest Halloween décor and costumes till November 5, 2023. Last but not least, upgrade the fall wardrobe so that one can remain on-trend during this colorful season.